Baking People Happy Since 2014
You've heard it said that, "love is the best ingredient" and there is no short of it in this kitchen! JustCakeIt! bakes for all of life's celebrations and takes modern approach to traditional baking that delivers high quality cakes with incredible aesthetic appeal. The attention to detail is all worth it when people take time out of their day to write about how amazing their cake was. It's a burst of energy that feeds the soul.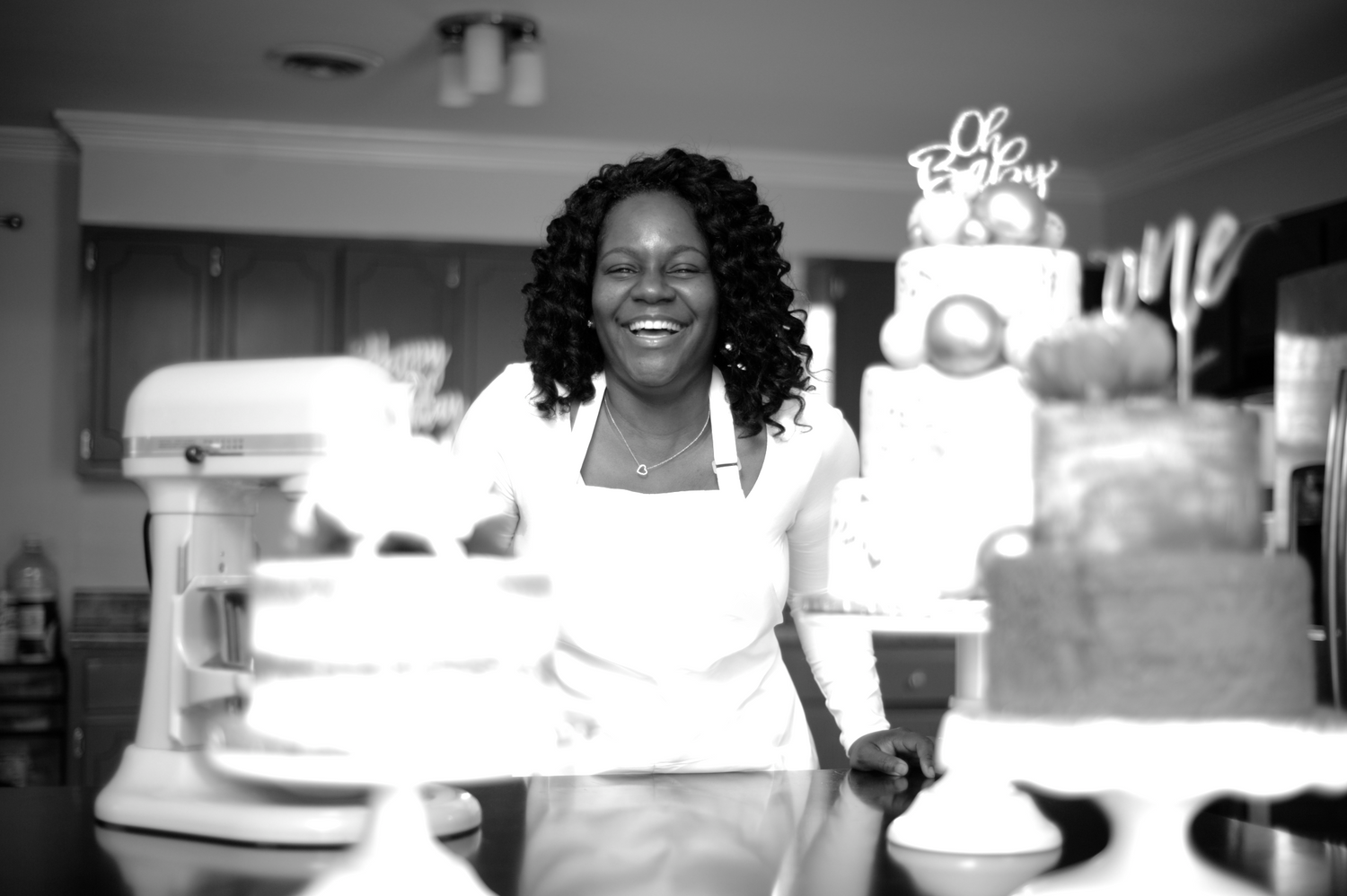 Crystal Dunn
Crystal A. Dunn, owner of JustCakeIt! (formerly Alyssa's Heavenly Sweets) has a passion for baking and it all started as a way to keep her mind and heart busy after the sudden loss of her daughter, Alyssa, in 2012. With the love of God, and the strength of her family, she was able to find a way to take what was weighing on her heart and sprinkle sweetness into the world to keep her daughter's memory alive.
The love and tenacity that carried her through her toughest moments turned into JustCakeIt!, a custom, made-to-order bakery that is ready to help you celebrate all of life's occasions.
Growing Sweet Skillset

Crystal has a sweet tooth for knowledge and continuesly adds to her culinary skill set. She combines her piping bag technique and immaculate flavors to create cakes you will not want to miss.

The Alumni Pride

As a graduate and long-term staff member of The University of Mississippi she is excited to be back in Oxford. This proud alumni is ready for one sweet homecoming and wants to share that love back with her community.

With Lots of Love

Oxford, MS is her husband's hometown and the city where they fell in love. As the strongest ingredient in the JustCakeIt! recipe box, it's only fitting that their love for baking is bringing them back home.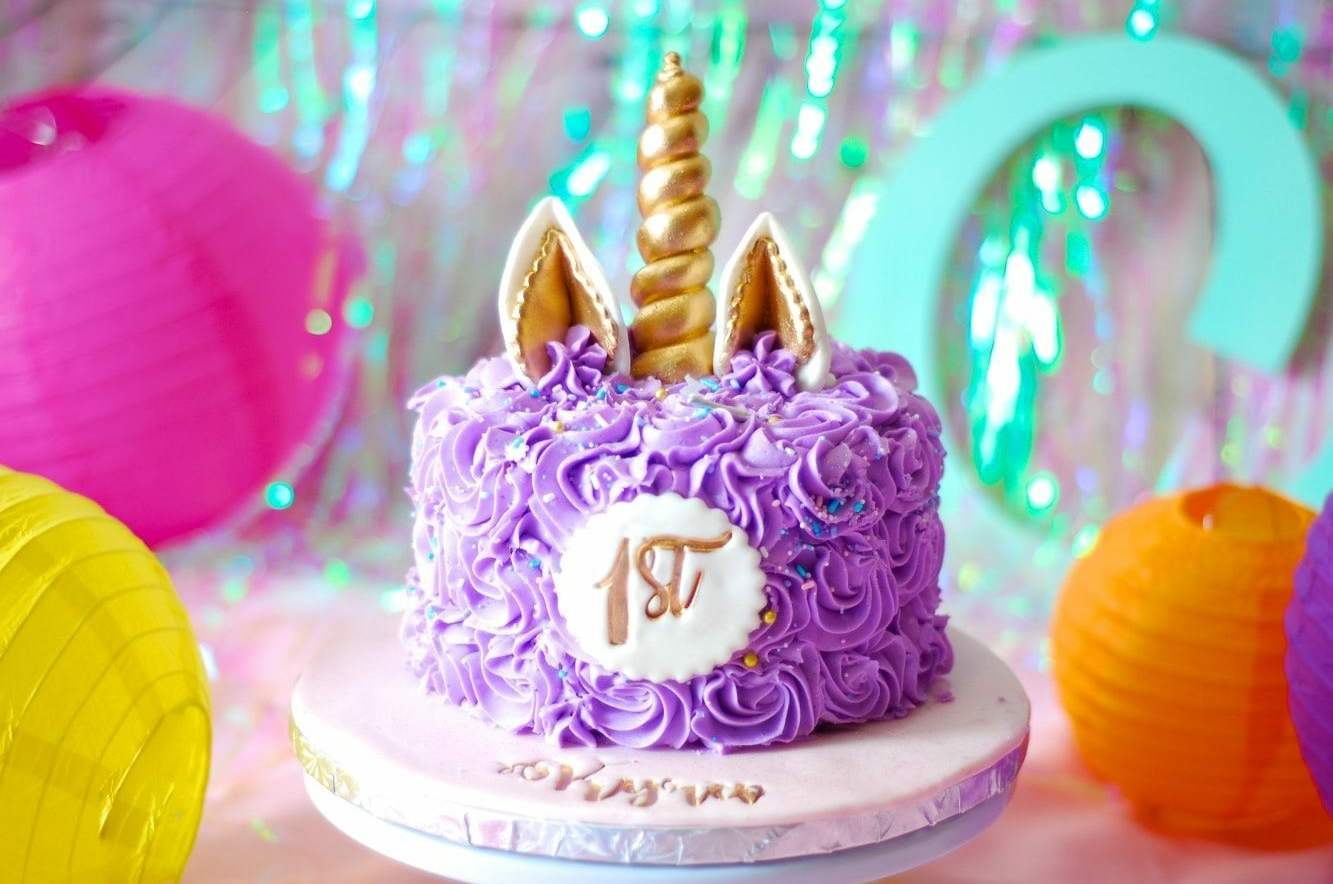 Make Life Sweet
JustCakeIt! discovers new confectionary skills to deliver the best for their clients. The creativity, flavor, and design lead to the best part...the big smiles that come from seeing the cake for the first time.
Frequently Asked Questions
How do I place an order?

You can place your order in store, on our website, or by phone. Payments are due at the time of your order.  If you order by phone, an invoice will be emailed to you for your immediate payment. Unpaid invoices will be canceled at the close of each business day.
How do I pay for my order?

Walk-in orders: We accept cash, credit and debit card, and ShopPay (installment pay).

Website orders: Payments are made on our website using credit, debit, or ShopPay (installment pay) at the time of your order.

Phone orders: An invoice will be emailed to you for payment. Payment is due upon receipt. All unpaid invoices will be canceled at the close of each business day (or sooner, if the date reaches capacity). We strongly recommend that you complete your purchase immediately after receiving your invoice.
How do I order a custom cake?

A custom cake is any cake not listed on our website for immediate purchase.

To order a custom cake, CLICK HERE and submit your request.  A member of our team will get back with you within 48 hours. If you have not heard back from us within 48 hours, please check your spam or clutter folder. Our emails route there often.
How far in advance do I need to place my order?

We recommend booking your order as soon as possible to ensure that we are able to accommodate you. Being that we create a variety of custom products, availability varies.
What time can I pick up my order?

Orders can be picked up during our business hours.

Tuesday - Friday from 11:00am-5:30pm
Saturday from 9:00am-12:00pm
Can I make changes to my order?

Changes to your order must be requested at least seven (7) days prior to your scheduled pickup date. Approval of changes are at our discretion.

To request a change to your order email us at orders@justcakeit.net. We will follow up with your request and confirm any necessary changes.
Can I change my pickup date?

Pick-up date changes are subject to availability and must be rescheduled at the time of postponement.
Do you have pre-made cakes that are ready to purchase on site?

Yes, our Signature Buttercream Rosette Cakes, and signature & classic cupcakes are always in stock and available for immediate purchase. Our Signature Buttercream Rosette Cakes are available in 6inch and 8inch tiers. We also restock our case daily with a variety of cupcake and treat options for you to enjoy.
Do you deliver? Do you ship?

JustCakeIt! does not offer delivery or ships our products. However, we do recommend that you contact Right On Time Errand Service (Whitney Phillips) if you are in need of local delivery (Oxford, MS). 

Right On Time Errand Service (662) 380-1009.
What is ShopPay?

ShopPay is an installment pay method that allows customers to pay for their order in 4 installments. All you have to do is create an account with ShopPay (via our website) and complete your purchase. A minimum purchase order of $50  is required for this payment method.
How do I cancel my order?

You may cancel your order and receive store credit. Store credit is valid for 60 days and requires at least 2 weeks notice. 

Orders canceled with less than 48 hours notice are non-refundable. 

Please contact us at (662) 237-2253 for assistance with a cancellation.
How do I request a refund?

If there is a problem with an order you've received, please contact us within 24 hours of pickup. We do not offer cash refunds, however if a product is returned, an inspection will be performed by our owner to determine if the product failed to meet our quality standards. In the event that a product sold to you does not meet those standards, we will happily remake your product or issue a store credit.

Please submit any refund requests to Crystal Dunn at c.dunn@justcakeit.net